Guacamole, Mango & Black Bean Tacos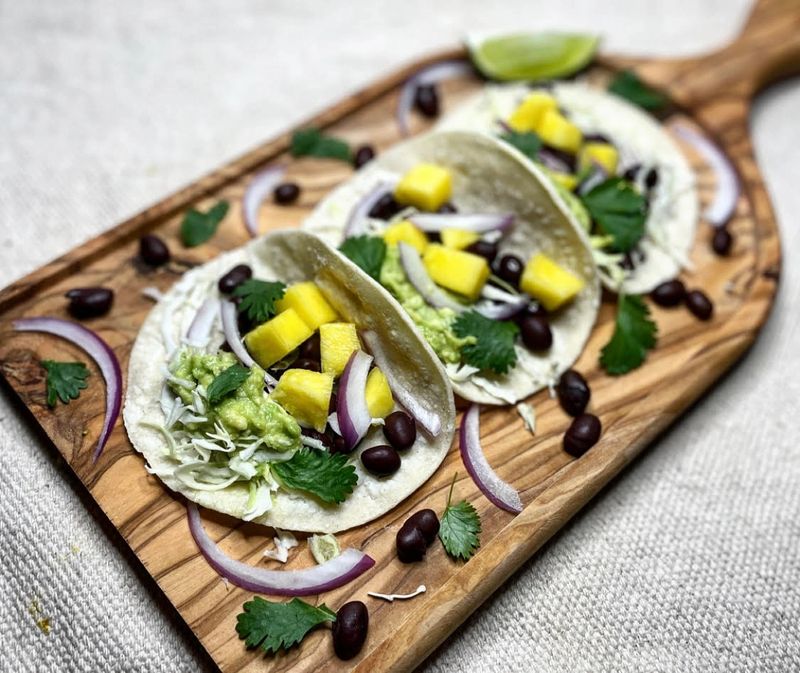 Vegan, Gluten Free, & Allergen Free

What you'll need for 2 tacos:
1 Package MPK Guacamole Mix
2 Avocados
1 Cup Cubed Mango
½ Cup Black Beans
½ Cup Diced Red Onion
½ Cup Shredded Cabbage
¼ Cup Diced Cilantro
2 Tortillas
1 Quartered Lime (optional)

Directions:
1.     Mix 2 avocados with 1 packet of MPK Mucho Guacamole Mix and refrigerate for 30-60 minutes.

2.     Drain and rinse black beans in colander. Set aside in sink to continue draining.
3.     Cut mango by slicing the two sides on either side of the mango's flat pit. Cut crosswise into the flesh of the two side of the mango, and invert the mango. Peel or slice the cubed segments away.
4.     Slice cabbage into small shredded pieces and dice cilantro and onion (it's okay if you cry).
5.     Fill tortillas with mangos, beans, onion, and cabbage. Top with preferred amount of guacamole, garnish with cilantro, add a squeeze of lime juice and enjoy!
    *For dairy lovers, sprinkle with cotija cheese!


Vegan "Pulled Pork" BBQ Sandwich with Coleslaw

Vegan, Allergen-Free, & Gluten Free (if prepared with gluten free bread & BBQ Sauce)

What you'll need for 2 sandwiches:
1 Package MPK Coleslaw Mix
2 Large Portobello Mushroom Caps
1 Cup Diced Onion (any kind you prefer)
2 Cups Shredded Cabbage

½ Cup Diced Carrots

2 Sandwich Rolls of Choice (gluten free if desired)

2 Tbsp. Olive oil
2 Tbsp. White Vinegar
BBQ sauce to preference (may contain gluten)

*For our omnivorous friends, substitute your protein of choice for mushrooms and mayonnaise for olive oil per MPK Coleslaw package instructions.
Directions:
1.     Preheat oven to 425F and wash and dry produce.

2.     Coat mushrooms in olive oil and season both sides with salt and pepper. Place on baking sheet, bottom sides facing up, and bake for 20-25 minutes.
3.     While mushrooms bake, toss shredded cabbage and carrots with MPK Foods Coleslaw mix with 2 Tbsp. sugar, 2 Tbsp. vinegar, and 2 Tbsp. olive oil in a large bowl. Refrigerate until ready to serve.
4.     Remove mushrooms when done and set aside to cool slightly.
5.     While mushrooms cool, add some olive oil to a pan and saute diced onions until fragrant at medium-high heat (about 5-7 minutes). Remove from heat.
6.     When cool enough to handle, shred mushrooms with two forks or by hand.
7.     Combine mushroom shreds and sauteed onions to bowl and coat with enough BBQ sauce to your preference.
8.     Add BBQ mushroom and onion mix to pre-sliced roll and top with preferred amount of MPK Foods coleslaw. Enjoy!

    *Chef's tip: Warm or briefly broil the roll in the oven for a few minutes when ready to assemble your perfect sandwich.
Cashew Sour Cream Dip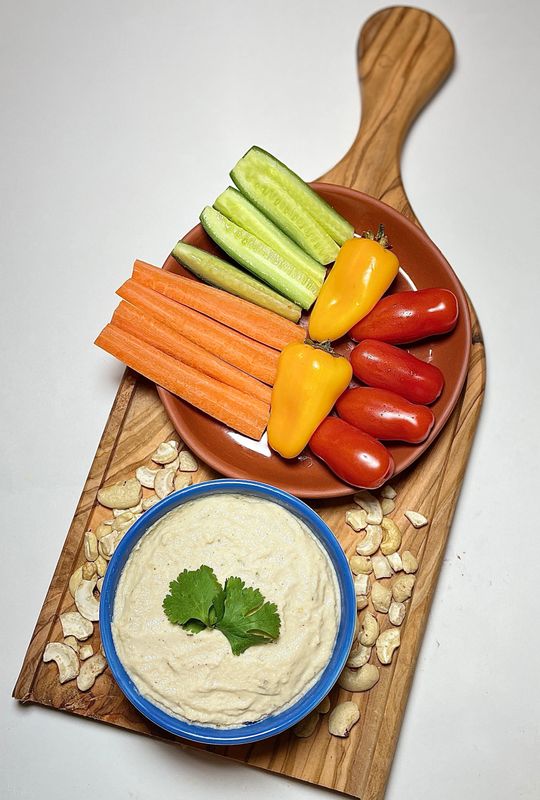 Vegan & Gluten Free

    What you'll need for 1 cup (8 ounces) of dip:
    1 Package Bell Dip Mix

    1 Cup Raw Cashews
    ½ Cup Hot Water
    1 Tbsp. Lemon Juice
    ¾ Tsp. Apple Cider Vinegar
    1 Tbsp. Olive Oil (optional)
    Directions:
1.     Pour ½ cup of hot water (not boiling) over cashews in a medium-sized bowl and let soak for 15-20 minutes.

2.     Combine bowl of cashews with lemon juice and apple cider vinegar in a high-speed blender. Blend until consistency becomes a creamy texture (about 1-2 minutes).
3.     Pour mixture into a separate bowl and add one package of your choice of Bell Brand Dips and mix until blended.

4.     Chill for 30 minutes, serve with your choice of veggies and/or chips and enjoy!

  *Chef's tip: For a creamier texture, add olive oil to blender and blend for an additional 30-60 seconds.


Fusion Mediterranean-Inspired Hummus Board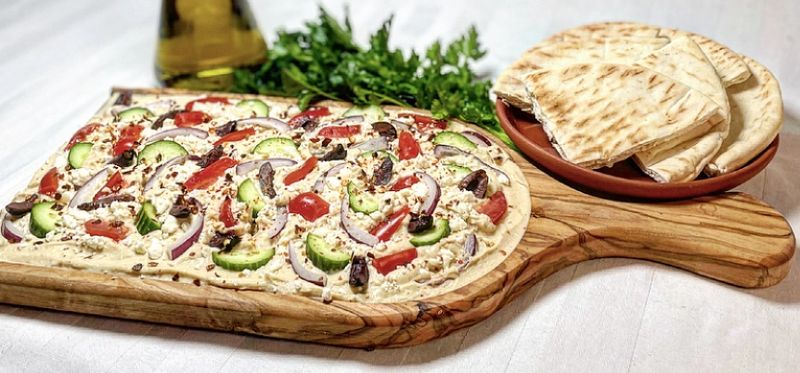 What you'll need:
    8-12 ounces of hummus

    4 Tbsp. Crumbled Feta Cheese

    2 Tbsp. Diced Tomatoes
    2 Tbsp. Diced Cucumbers
    2 Tbsp. Diced Red Onion
    2 Tbsp. Kalamata Olives (whole is fine, but dice into smaller bites if desired)
    Pita Bread (or gluten free equivalent)

  Directions:

    1. Spread an even layer of hummus over your board of choice (a charcuterie board looks great, but go with a plate if     you don't have one).

    2. Sprinkle feta cheese, tomatoes, cucumbers, red onion and olives evenly over the hummus.
    3. Sprinkle Hermanita Guacamole Mix evenly over hummus (start with a Tbsp., but add more as desired).
    4. Refrigerate for 20 minutes or serve with pita bread, pita chips, or gluten free dipping option of choice and enjoy!

    *Chef's Tip: Aim to spread about a 1/2 to 3/4 of an inch of the hummus across the board to get a decent amount when dipping with bread, chips, or crackers.
Do you have your own recipe using our mixes? Click HERE to email us and share your recipe for a chance to be featured on our site!